Breathing Rock - tbc 2022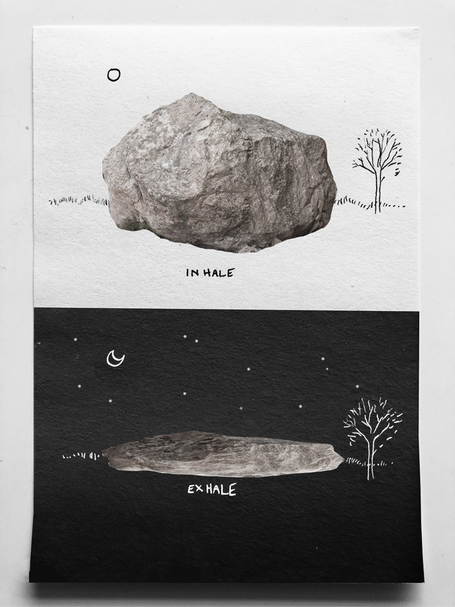 ---
Breathing Rock

tbc 2022

Solar powered inflatable rock

We live in a moment when the world is breathing in oxygen and exhaling fear.

In the face of recent tragedies of catastrophic anthropogenic fires and the global pandemic, many have found stability in simply being grateful for the next breath. At a time when air quality has been compromised by smoke and pathogens, contemplation of the breath has taken on particular poignancy. Many meditation practices use the breath as a way to be present with cyclical rhythms that sustain life on earth: day and night, the transitions of the seasons, the biological cycles of life on earth. Inhabiting the synchronicity of these rhythms serves to ground us within a network of natural forces. To witness these cycles is to encounter the breath in the landscape.

In response to the World Heritage-listed site of the Greater Blue Mountains – dubbed "the lungs of Sydney" – I will be making 'Breathing Rock'.

'Breathing Rock' is an outdoor installation of a massive inflatable rock. The rock is connected to a solar powered fan. The breath cycle of the rock will be in rhythm with the sun, powering the fan during the day for the rock to inhale, appearing at its fullest form as the sun sets, and slowly exhaling during the night until it is completely flat. The length of each breath follows the length of each day.

'Breathing Rock' leans into the worlds of humor and animacy – a gateway to a more spacious, spiritual relationship to the more-than-human world.