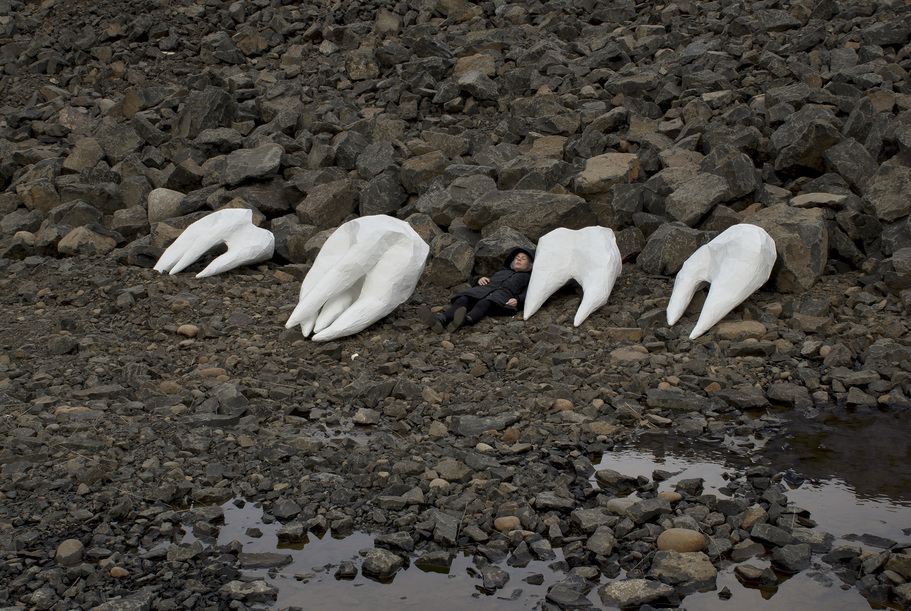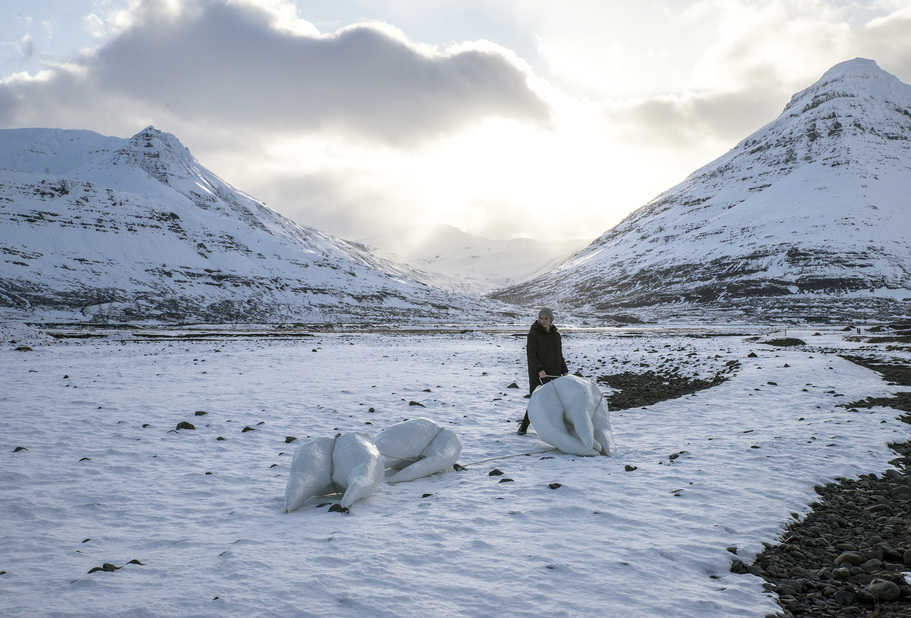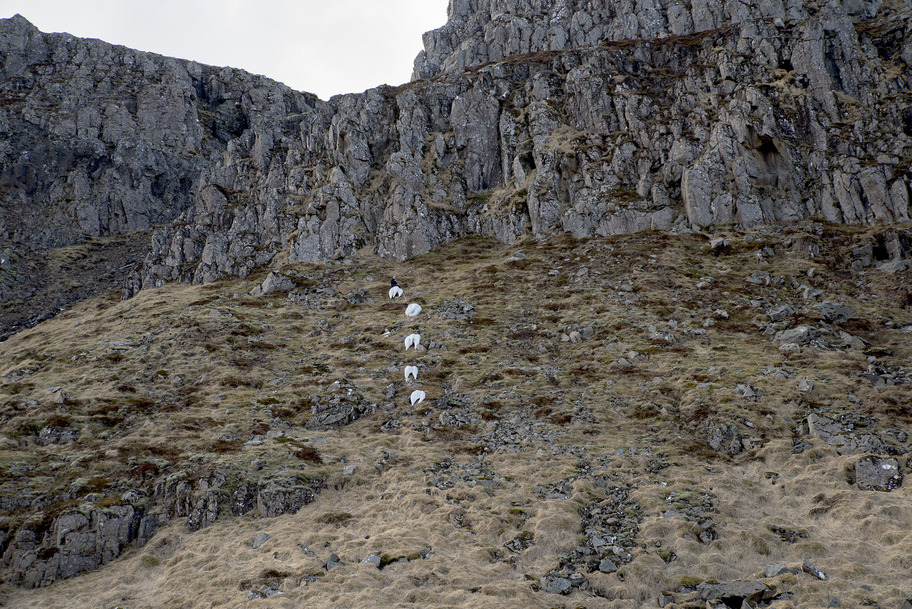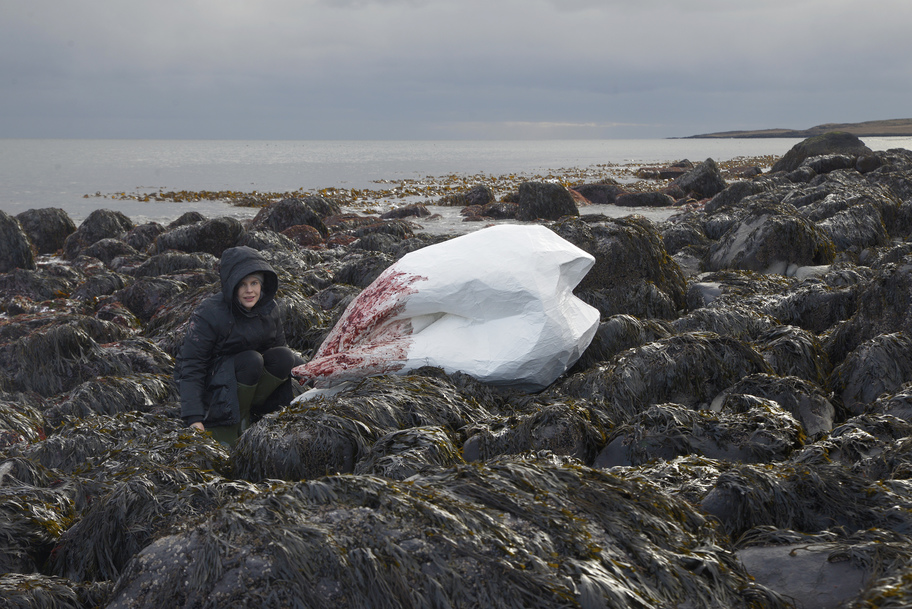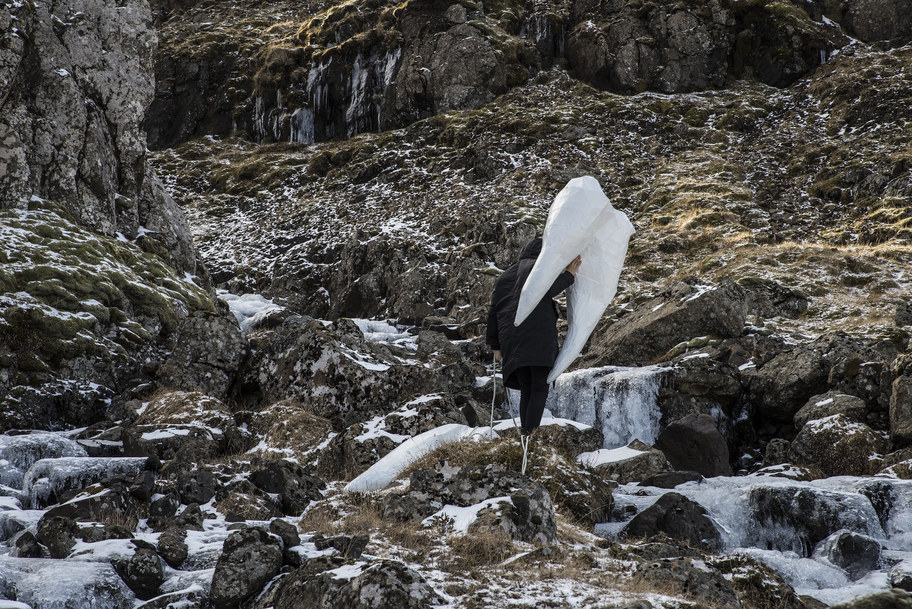 ---
The Wake
2019

Film, 29 minutes


'The Wake' is a surreal allegory that reckons with the complex emotions of being human within the Holocene extinction.
The word 'wake' has multiple meanings: to awaken from sleep; to hold vigil for the dead; a situation that arises as a consequence of an action; the path left by a large body moving through water. 'The Wake' inhabits all these meanings as it grapples with the emotional and spiritual strain of existing in the paradoxical roles of perpetrator and potential redeemer of a mass extinction that will even threaten the survival of the human species.
In the film, the protagonist assumes responsibility for five enormous wisdom teeth unrooted from a glacier melting into the ocean. Traveling over icy tundra and traversing sheer cliffs, the protagonist shepherds the teeth toward an unknown destination.
The project was prompted through contemplation of Vatnajökull in Iceland, Europe's largest glacier, which is melting as a result of human-driven climate change. The trapped air in Vatnajökull exists as an archive of the dramatic changes experienced by the planet's atmosphere, and its release back into the atmosphere represents the loss of a global record of extinction.
'The Wake' is MacEwan's first performance art film.